Main Content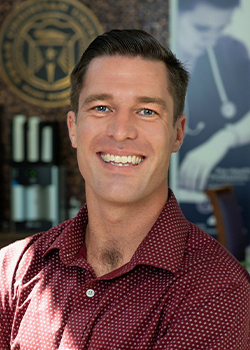 Dalton Goodier
Assistant Director of Admission – First-Year
Hometown: Lufkin, TX
Alma Mater: TCU
Year I Joined the Office of Admission: 2015
Areas I Recruit: Within the state of Texas: the greater Austin area, as well as East Texas. Out of state: Arkansas and Nebraska
I Also Work On: Disciples of Christ applicants
I Think TCU Is a Great University Because: You'll never walk across campus without seeing several people that you know.
Hobbies and Interests: Running, writing, following TCU Baseball
Favorite Class in College: Sports in Modern American Literature
If You Visited Me in My Office You'd See: Old discarded signs from around campus and pictures from TCU Athletics
My Advice to You: Get to know your counselor! Finding the right college for you is an extremely important decision and we want to help you make it, even if TCU isn't the place you ultimately choose to attend.
Find out When I Will Be in Your Area
Meet Dalton
Watch this short video to learn a little bit about your admission counselor.