Main Content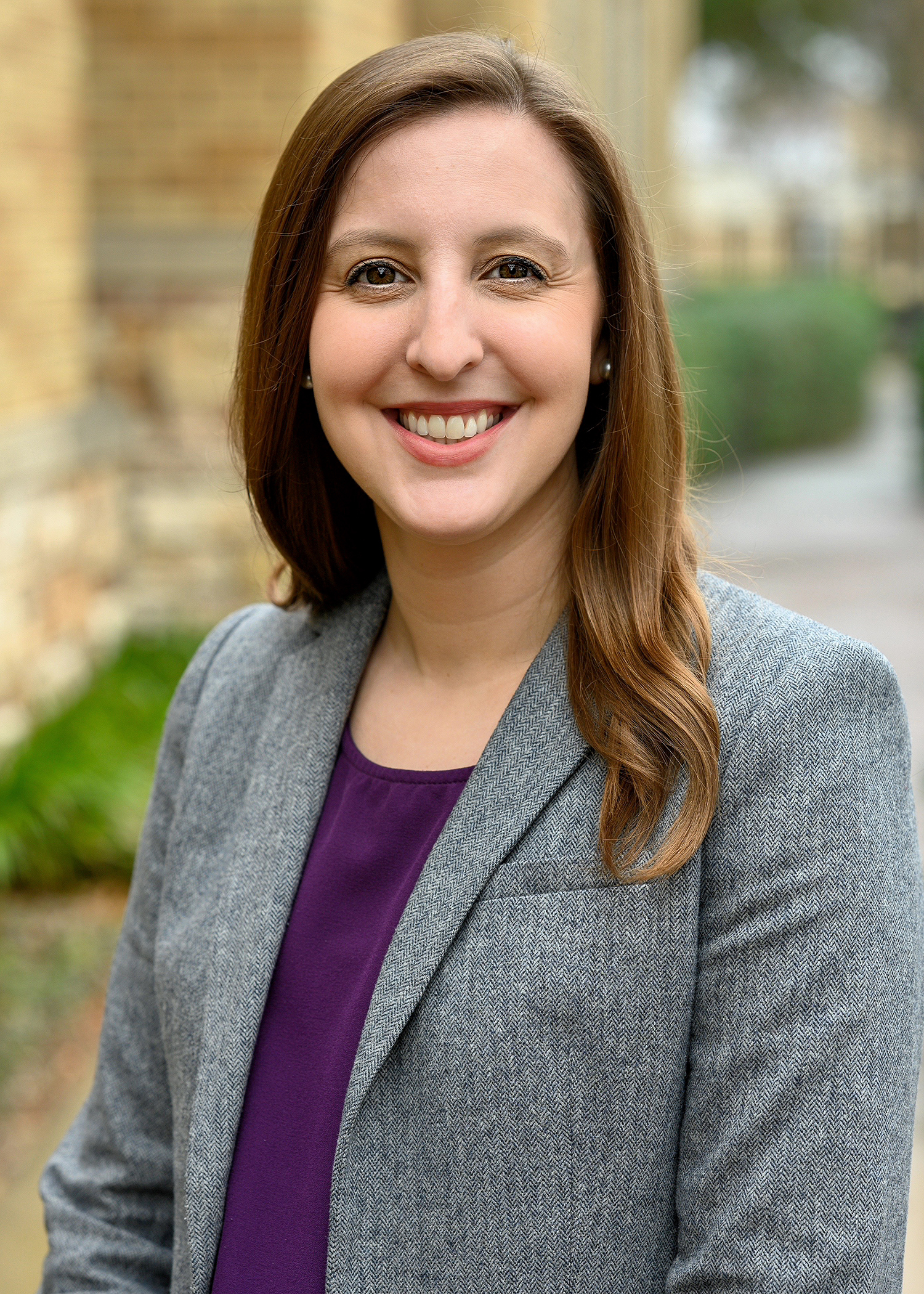 Margaret Resk
Director of Admission Programs
Hometown: Milwaukee, WI
Alma Mater: Saint Louis University for my bachelor's in social work and TCU for my master's in education
Year I Joined the Office of Admission: 2012
Areas I Recruit: The states of Minnesota and Wisconsin, as well as a handful of schools in Dallas, TX
I Also Help With: Overseeing our daily campus visits, special group tours, and overnight visits, as well as advising TCU Ambassadors and Student Foundation
I Think TCU Is a Great University Because: TCU has the most wonderful community of students – everyone is so welcoming! We have the academic and co-curricular opportunities of a large university, yet our professors strive to know each of their students on a personal level. Between students, faculty, staff, and alumni, the TCU family stays well connected, and has more school spirit than I've ever seen!
Hobbies and Interests: Traveling, trying new restaurants in Fort Worth, live music, watching the Green Bay Packers, and spending time with friends
Favorite Class in College: Art in Rome during my semester abroad in Italy
If You Visited Me in My Office, You'd See: Pictures of friends and family, multiple Starbucks coffee mugs, TCU football posters, and a lot of organization!
My Advice to You: Visiting campus is the best way to know whether or not a university will be a good fit. Remember that you want to be happy in the place where you choose to live, so take some time to explore beyond campus, and make sure you feel comfortable and at home in your surroundings. Ask questions, and use your counselor as a resource along the way. Once you begin school, try new things, and take advantage of every opportunity that will allow you to grow!