Main Content
Apply to the Honors College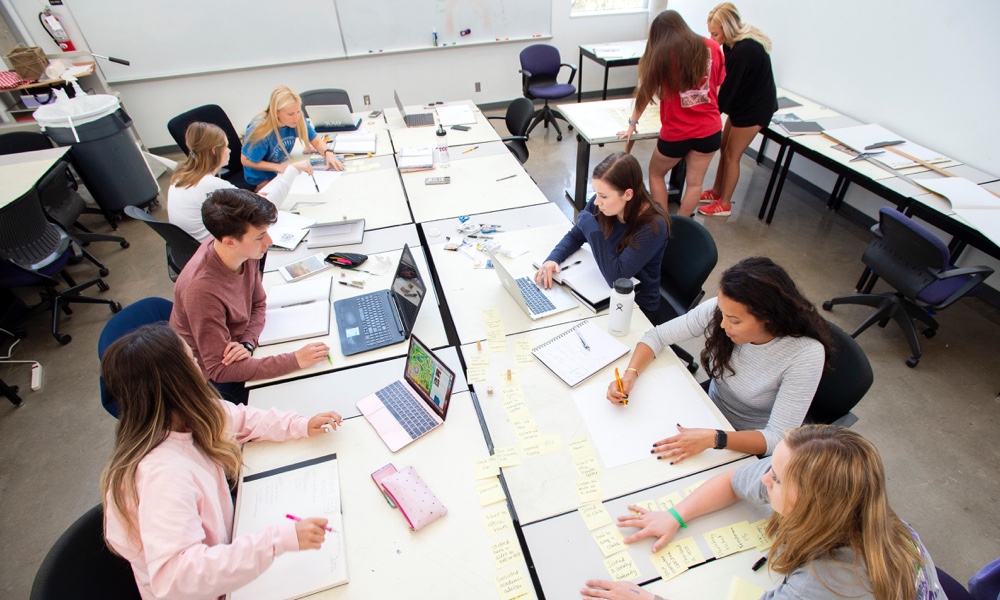 Apply to the John V. Roach Honors College
Any student wishing to join the honors college must complete the supplemental honors application after submitting their application to TCU. The supplement includes two essays, one required and one of your choice.
Question #1: Common Question
Please respond to this essay prompt using no more than 500 words.
In The New Education, Dr. Cathy Davidson writes "The new education must prepare our students to thrive in a world of flux, to be ready no matter what comes next. It must empower them to be leaders of innovation and to be able not only to adapt to a changing world but also to change the world" (255).
In the midst of a complex time shaped by complicated problems and issues, you made the decision to pursue a university education, to engage a course of study, and to apply to the John V. Roach Honors College. Underpinning these decisions are two questions. First, explain what pressing societal concern—international, national, or local—interests or impacts you most? Why do you care about this issue? Second, how do you imagine addressing or engaging that concern as an innovative interdisciplinary student in the John V. Roach Honors College at TCU? Be as specific as space allows and do not include your name in the response.
Question #2: Candidate Choice
Please respond to one of the following three essay prompts using no more than 500 words.
John V. Roach Honors College students are expected to live in Milton Daniel Hall during their first year. There you will meet and become friends with an array of students who bring backgrounds, identities, interests, or talents that are essential to knowing and understanding them. If you have an essential quality or experience that new friends or professors would need to know, then please share your story and explain how that quality or experience defines you. If you choose this question, please note that it must not repeat information shared in the common question. Be as specific as space allows and do not include your name in the response.

The lobby of the John V. Roach Honors College features a wall of virtues. Listed on the wall are the following actions:

Research Responsibly

Inspire Wonder

Synthesize Ideas

Listen Thoughtfully

Build Resilience

Explore the World

Encourage Connections

Think Critically

Practice Empathy

Respect Dialogue 

Commit Wholeheartedly 

Teach Creatively

Learn Enthusiastically 

Cultivate Curiosity 

These virtues inspire faculty, staff, and students. They shape the courses you will take and how you will approach learning as an Honors student. Please think about these virtues, your past experiences, and your passion for engaged inquiry. Then, choose one virtue from the list. Please explain that virtue's significance to you and provide an example of how it illustrates your love for learning. Be as specific as space allows and do not include your name in the responses.



The John V. Roach Honors College has hosted guest speakers such as NBA legend and civil rights activist Kareem Abdul-Jabbar, education innovator Cathy Davidson, Bill Nye the Science Guy, CNN Chief Medical Correspondent Dr. Sanjay Gupta, and Serial podcast hosts Julie Snyder and Sarah Koenig. This fall we are hosting Lebanese British barrister Amal Clooney and US Poet Laureate Ada Limón. Honors students converse with these guests and learn from their experiences and perspectives. What person or persons, past or present, would you invite to speak at TCU? Why? What questions would you ask? What impact would you want your guest speaker(s) to have on an audience of Honors students? Be as specific as space allows and do not include your name in the response.