Main Content
This Is Where It All Starts. Apply.
Ready for a life journey grounded in personal attention and opportunities? You'll never know how the TCU experience will propel your future until you take the next step. We look forward to learning more about you.
I'm in high school and going to college for the first time.
FIRST-YEAR APPLICANTS
I'm applying from another college.
TRANSFER APPLICANTS
I'm a veteran or I've not been to college.
OTHER APPLICANTS
"If you want a place that invests in your person and your personality and you like a social culture, then there's no better place than TCU."
Trevon Jelinek '22
Biochemistry major from Edmond, Oklahoma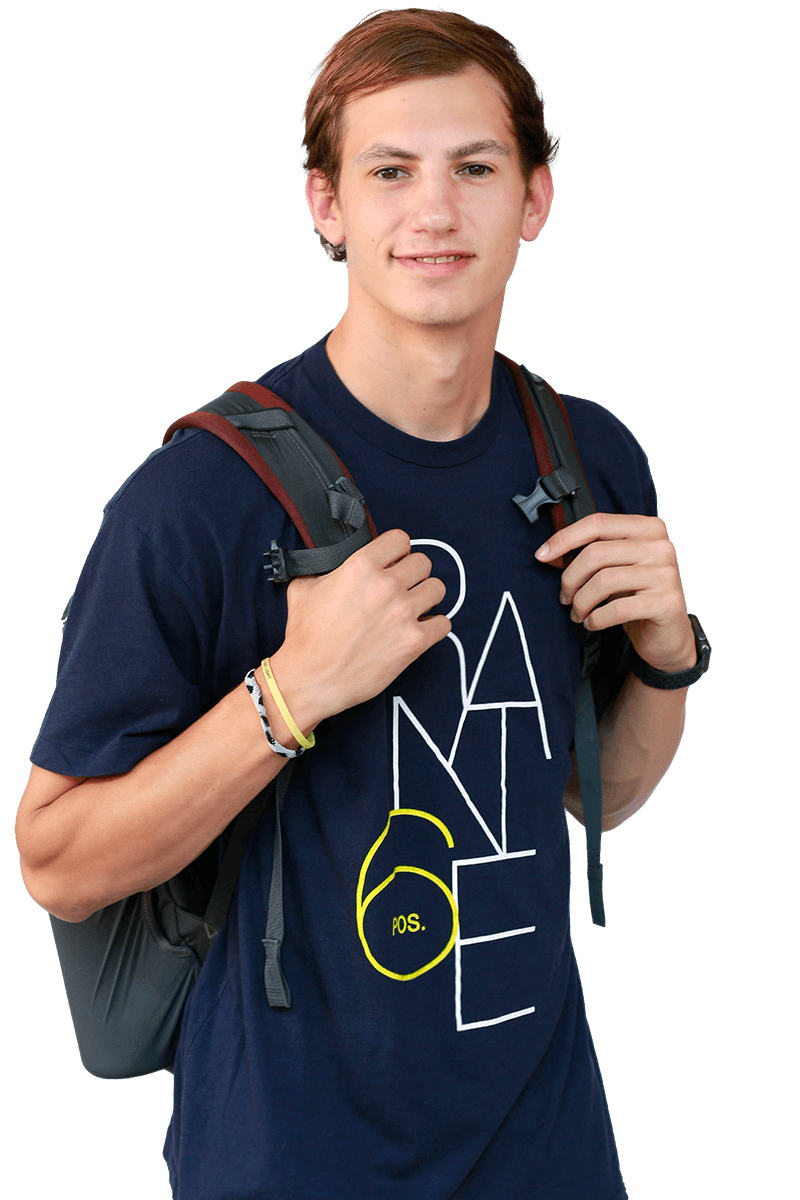 Apply FAQs
TCU has no minimum requirement for GPA or test score to be considered for admission. TCU is test-optional for applicants through 2025. For the class that entered TCU in fall 2019, the middle 50 percent scored between 1150 and 1340 on the SAT, or between 26 and 31 on the ACT.
First-year fall applicants who apply by November 1 learn an admission decision by January 1. First-year and transfer fall applicants who apply by February 1 learn a decision by April 1.Transfer fall applicants who apply by June 1 will learn a decision by August 1. First-year and transfer spring applicants who apply by November 1 will learn a decision by December 1.
All applicants who are first-generation, veterans, PTK members, or who qualify for free-or-reduced lunch are eligible for fee waivers. All other applicants should pay the $50 application fee.
Already Applied?
Once your app is submitted, check your email regularly for updates and for your TCU ID. You will need that to create a username on the myTCU Portal, which houses status and updates on your application.

Give us about three days to load your application and generate a TCU ID. We'll email you as soon as it's ready in a message with the subject line "Track your app on the myTCU Portal."