Main Content
Virtual Resources
There's Nothing Like Being on Campus, But Taking a Virtual Tour Is a Close Second!
Choose your own adventure on this self-paced, click-around tour of campus.
Explore our Campus
Got 10 minutes? Let TCU student Jordyn Dent show you around via video tour.
Watch on YouTube
Take a deeper dive into life at TCU by watching this 30-minute episode featuring 10 students.
Watch the Episode
Virtual Visit Events
TCU is all about connection, even if it it's in a virtual way. Admission counselors, faculty and students are ready to spend time with you. Choose from the options below to schedule a webinar. There are sessions for prospective students in every category.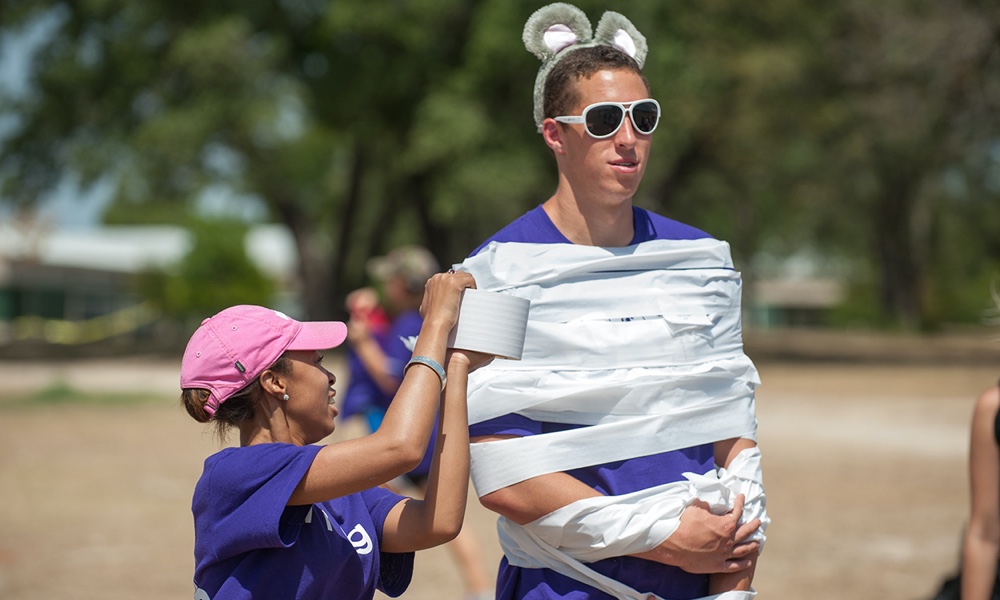 Frog Blog
The Frog Blog has insights into TCU Admission that you can't find anywhere else. We're updating our entries all the time so check back often.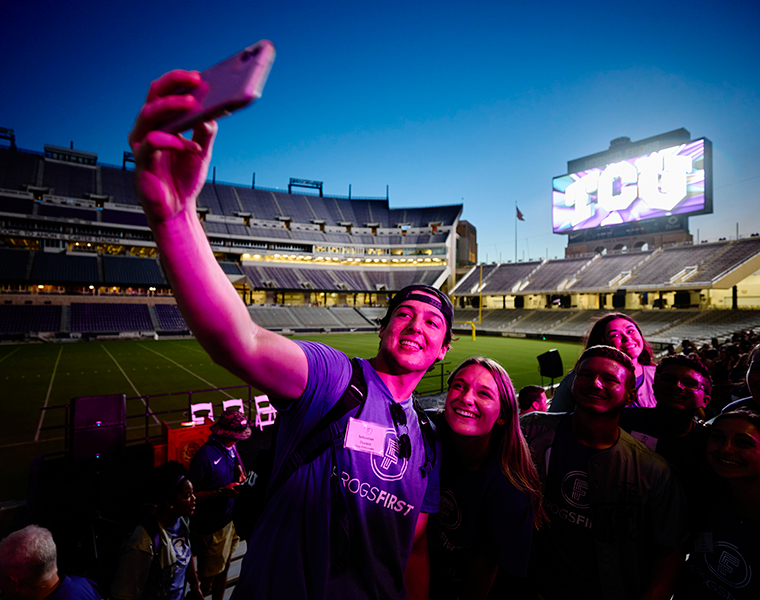 TCU has been ranked #1 Happiest Students by The Princeton Review and Resume.io.
Visit Fort Worth
The City of Cowboys & Culture is the 13th-largest city in the United States and part of the No. 1 tourist destination in Texas. Prop up your feet and stay for awhile.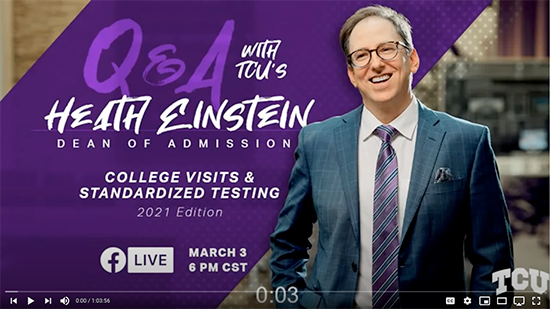 Facebook Live
Dean Heath Einstein shares his expertise on admission during his popular monthly Facebook Live broadcast. Get your burning questions answered by viewing past episodes.
Recorded Lecture
Throwback to a time when classes were online. Though we're back in person, you can check out a virtual class discussion on Hamilton led by one of our favorite professors, Dr. Brandon Manning.