Main Content
Veterans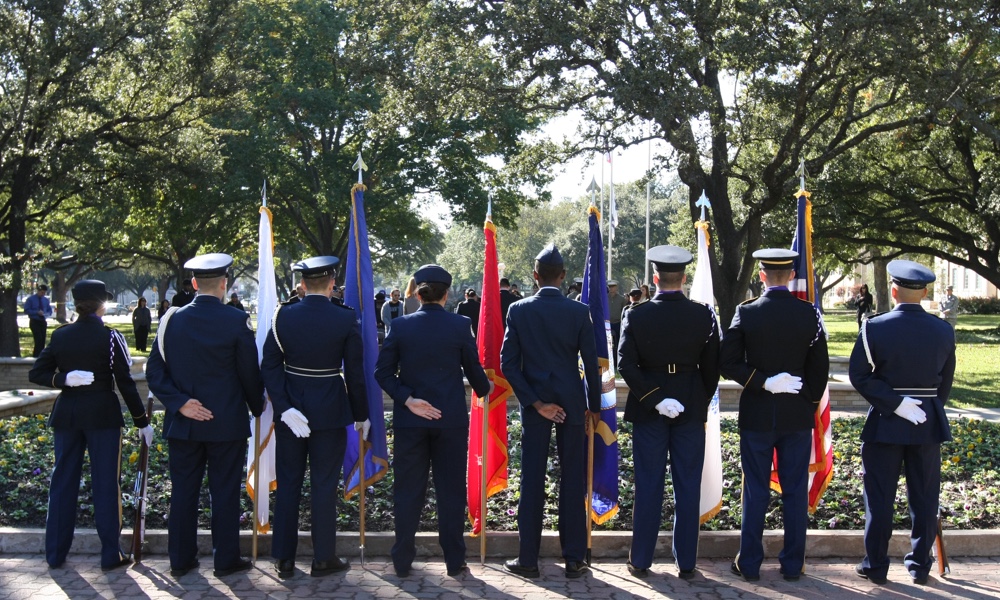 Free Application & Tuition
Applicants with veteran status enjoy a waived application fee. As a participant in the Yellow Ribbon Program, TCU guarantees a 100% tuition benefit for veterans who are eligible under the Post 9/11 GI Bill.

Starting August 1, 2022, you may become eligible for the Yellow Ribbon Program if you're currently an active-duty service member who qualifies at the 100% level of the Post 9/11 GI Bill (i.e., you already served on active duty for at least 36 months) or if you're a spouse using the transferred benefits of an active-duty service member who meets these qualifications.

We encourage that all transfer students, including veterans, complete at least 12 transfer credits prior to transferring to TCU. However, we welcome all veterans apply to TCU as a transfer student, regardless of how many college credits you've completed. Please note that your military transcript grants four (4) physical education credits in our review.

All transfer students, include veterans, who are transferring less than 24 credits to TCU will need to submit a final high school transcript.
Veteran Transfer Visit
Veterans and their family members are welcome to attend any of our campus visit opportunities, but the exclusive veteran's info session and campus tour on the first Wednesday of the month at 1:00 PM is extra helpful. You will meet with a Transfer Admission Counselor as well as the VA Certifier to learn more about TCU. Our student guides would then lead you on a tour of our beautiful and walkable campus. Small groups of ten or less depart for an hour-long tour. Most of the time will be spent outdoors, but guests do get to check out several other important campus buildings. If the veteran session doesn't work for you, check out our transfer info sessions on Fridays at 1:00 PM as another great option!