Main Content
Veterans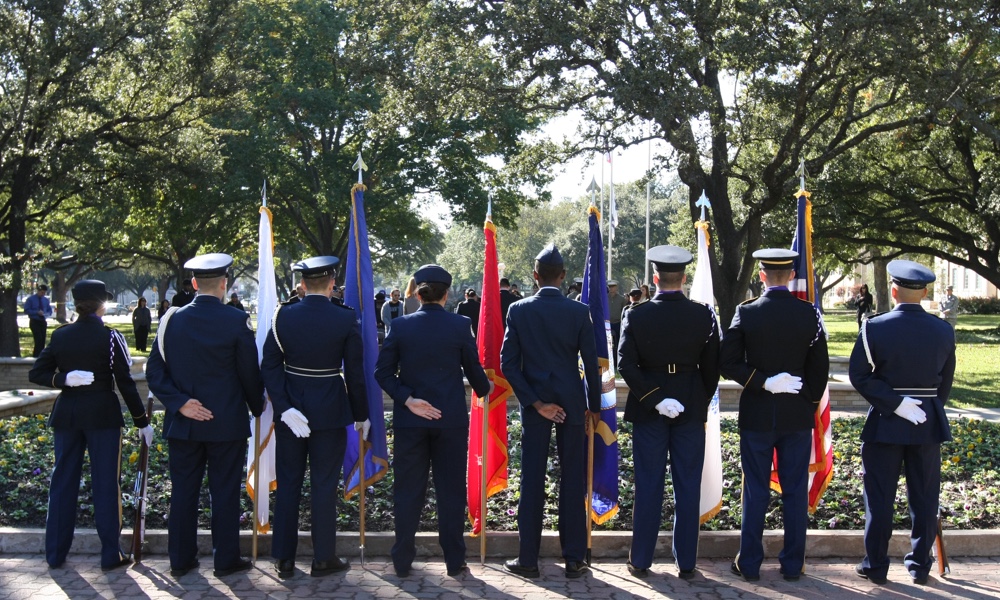 Applicants with veteran status enjoy a waived application fee. As a participant in the Yellow Ribbon Program, TCU guarantees a 100% tuition benefit for veterans who are eligible under the Post 9/11 GI Bill.
Veterans transferring less than 24 credits will need to submit high school transcripts.
Free Application & Tuition
Apply now and we'll waive your $50 application fee. Transfer students who are 100% eligible for the Post 9/11 GI Bill are also eligible for 100% tuition with no out-of-pocket expenses or tuition-based fees.
Veteran Transfer Visit
Our student guides are excited to lead you on a tour of our beautiful and walkable campus. Small groups of ten or less depart for an hour-long tour every 30 minutes on weekday mornings. Most of the time will be spent outdoors, but guests do get to check out a residence hall and a few other important campus buildings. Veterans are encouraged to schedule a student-led tour and sign up for a special information session just for veterans available on our Virtual Visit page.