Main Content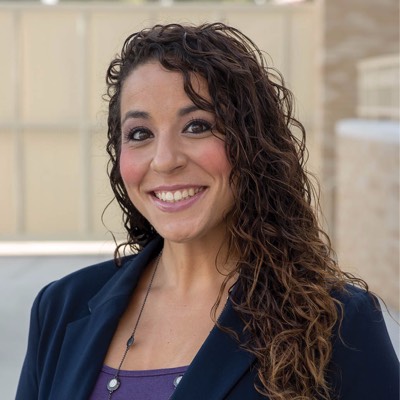 April Yandell
Associate Director of Admission - Transfer
Alma Mater: I achieved my BA in Criminal Justice and my MA in Higher Education Administration, both at Sam Houston State University.
Year I Joined TCU Admission: 2015
Areas I Recruit: Transfer Students who are transferring from Dallas County, Rockwall County, and Collin County, San Antonio, and The Valley.
Why I Think TCU Is a Great School: The campus is a beautiful and wonderful place to be. The people you meet and work with here are phenomenal, caring, and brilliant. The environment is welcoming and full of energetic spirit. Students here are encouraged to live above any expectations they ever set for themselves.
Hobbies and interests: Going to concerts, eating good food, spending time with family and friends, and going to the beach. I also like to bake, read, and pretend I'm good at Fantasy Football. I don't watch much television, but I am a fan of Stranger Things, Only Murders in the Building and Schitt's Creek.
Favorite Class in College: Diverse Student Populations, a course taught by Dr. Ricardo Montelongo within my graduate program of Higher Education Administration.
If You Visited Me in My Office, You'd See: TCU Purple, photos of some of my favorite people and a mug of coffee.
My Advice to You: During your college search process, consider all of the things you enjoy, prefer, and want to learn more about. College is an opportunity for you to become who you want, meet people from all over the world, and develop your own path in life. Ask questions. Step out of your comfort zone. Make friends with classmates, staff, and faculty. Remember — no one's journey looks identical. The best for you is yet to come.
Find out When I Will Be in Your Area
Meet April
Watch this short video to learn a little bit about your admission counselor.