Main Content
International Applicants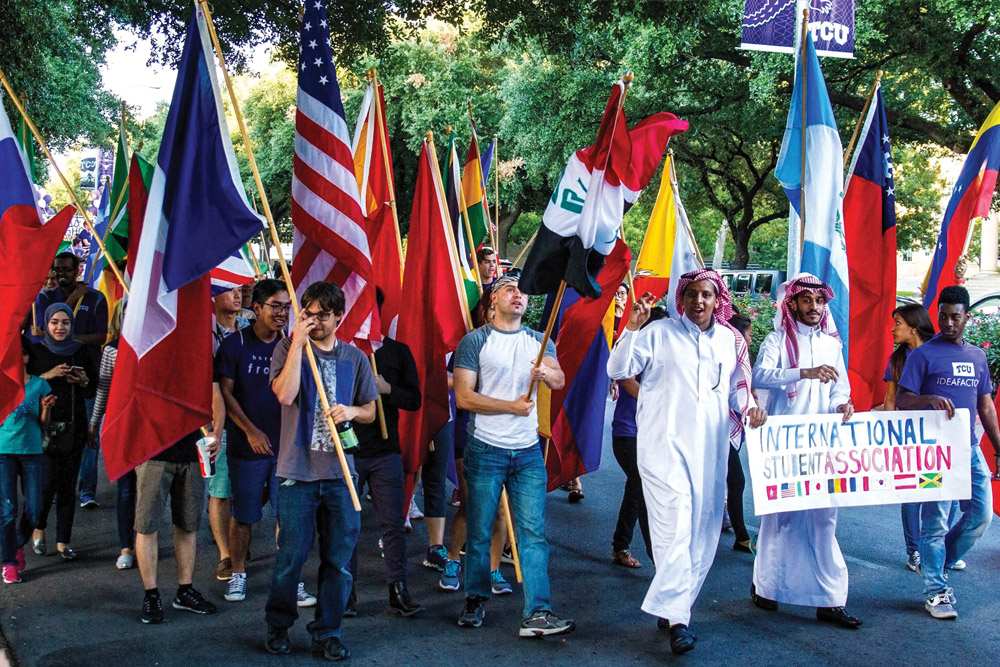 While your academic credentials are most important (applicants should demonstrate high scholastic achievement in their secondary and post-secondary studies), we also consider your talents, leadership potential, and determination to make a difference.
Meet Your TCU Admission Counselor, Karen Scott
In addition to the admission requirements for all students, international students should submit the following if applicable to their situation:
National exam results
SAT or ACT – For first-year applicants (or transfers with fewer than 24 academic credit hours) whose native language is English or who attend schools where English is the primary language of instruction and all first-year students applying for scholarships.
TOEFL (Test of English as a Foreign Language) or IELTS (International English Language Testing System) – For those whose native language is not English. Required scores: 80 TOEFL or 6.5 IELTS. The TOEFL/IELTS may be waived for applicants with strong SAT or ACT scores or for those who have completed at least 24 hours of transferable academic credit (including English composition) from a college in the U.S.
TCU Financial Statement completed by the applicant and the applicant's sponsor and accompanied by a letter from the sponsor's bank and employer.
Students who are applying for one of TCU's Exchange Student programs should apply as a Non-degree student. Apply online using the TCU application for transfer students.
Forms for International Students