Main Content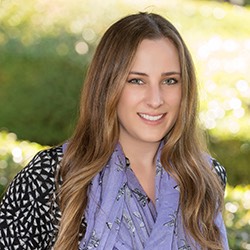 Caitlin Provost
Regional Director of Admission, Northeast
Hometown: Northampton, MA
Alma Mater: University of Massachusetts (BA) and TCU (MA)
Year I Joined the Office of Admission: 2011
Areas I Recruit: The states of Connecticut, Maine, New Hampshire, Massachusetts, New York, Pennsylvania, Rhode Island, and Vermont
I Also Work On: Scholarship Committee and liaison to the John V. Roach Honors College
I Think TCU Is a Great University Because: From the moment you step on campus, you will feel like a member of the TCU family. This university has a true community feel while still affording all of the academic and cultural opportunities of a large college.
Hobbies and Interests: Horseback riding, reading, college sports, singing, theater and food!
Favorite Class in College: History of the Holocaust
If You Visited My Office You'd See: Horseback riding photos, a book of Irish blessings, many stacks of post-it-notes, and a coffee mug. I am never far from my coffee!
My Advice to You: Never be afraid to ask questions! You will want to make sure that the college you choose will truly be your home-away-from-home for the next four years. So ask whatever is on your mind and follow your heart. If you do, you will surely find the best fit for you!