Main Content
We've Done More Tours Than the Rolling Stones.
We can introduce you to our beautiful campus in a number of ways, but the best (and most popular) is to take a tour in person. Bring a guest or two and some comfy shoes.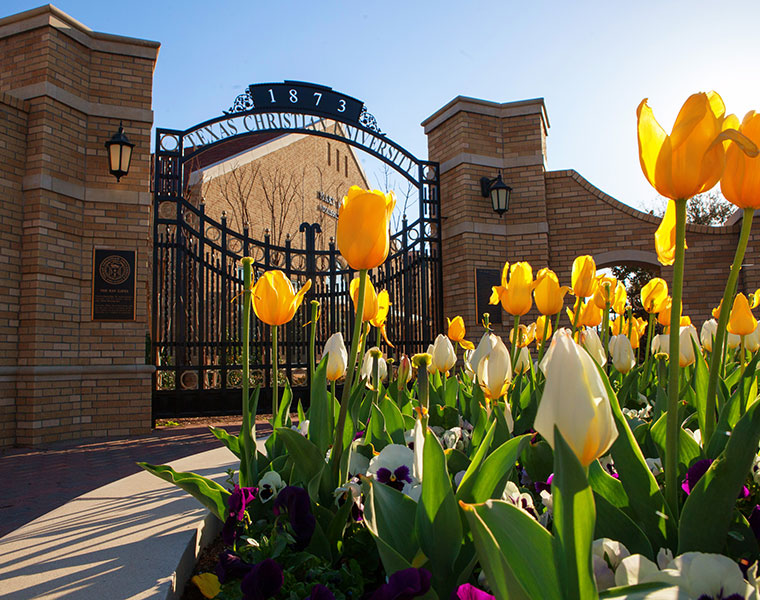 Visit In Person
Come see our campus and your future as a Horned Frog.
In prioritizing the health of our staff and visitors, we have made some minor adjustments to our daily visits. For example, you'll experience a dynamic walking tour led by a TCU student, but tour groups will be made of ten people or fewer and will be almost entirely outdoors. What hasn't changed is the inviting spirit our team exudes as we proudly show our campus and culture to you.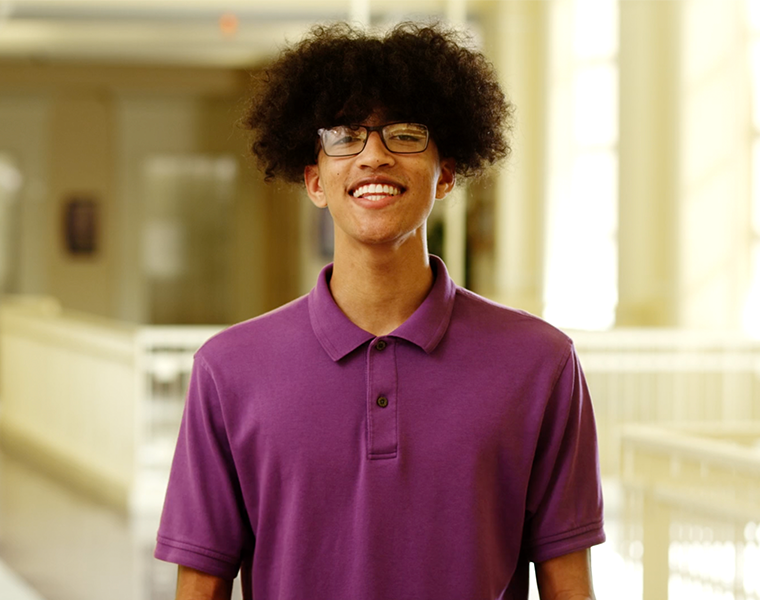 Visit Online
Got 10 minutes? Let TCU student Jordyn Dent show you around via video tour. You can also check out our virtual visit resources for more videos of our amazing campus and to connect with admission counselors, faculty and students.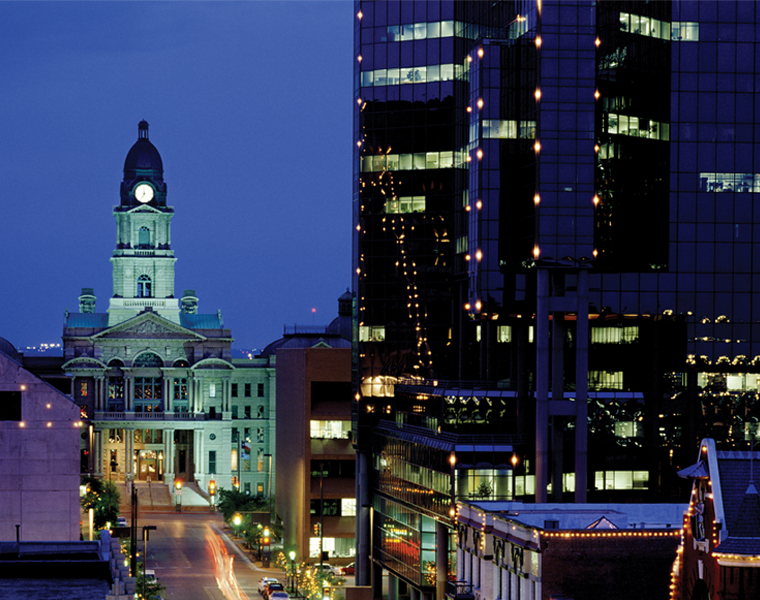 Plan Your Visit
Fort Worth is a wonderful destination. The country's 13th largest city is home to legendary cuisine, world-class museums, a legit cattle drive in the historic stockyards district and America's No. 1 downtown.
"Come to campus and take a tour. When I visited I saw the amount of school spirit and just fell in love."
Joe Song '22
Mechanical engineering major from Parker, Colo.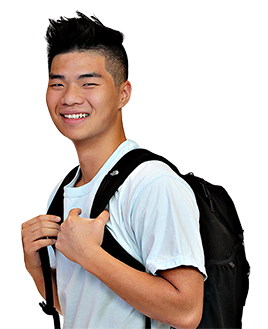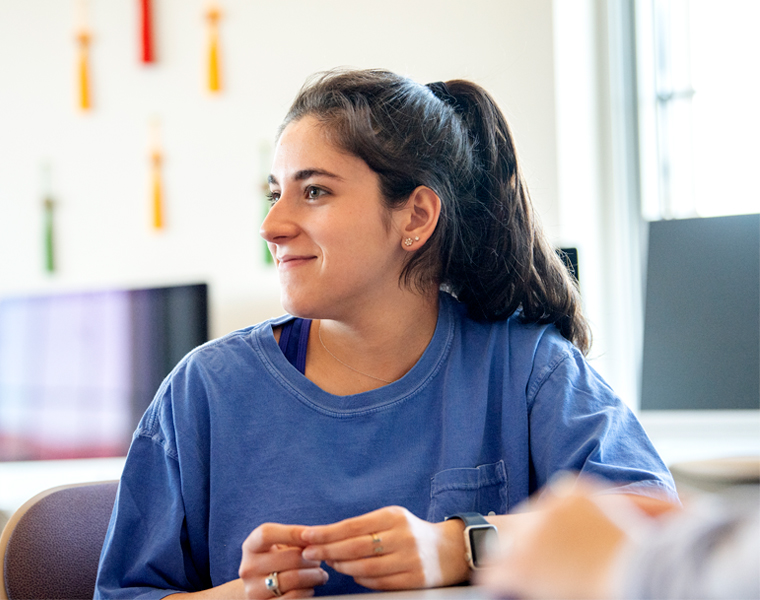 TCU on the Road
Want to learn more about the Horned Frog experience at your school or local college fair? We might be headed your direction.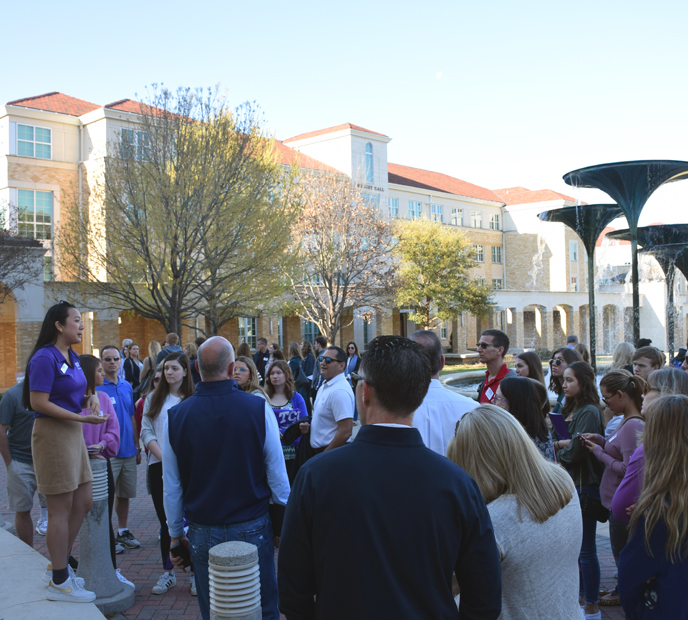 Get the Most Out of Your Visit
Don't just take our word for it—here's some advice from a current student. Our Horned Frog Blog offers insights from our admission staff and current Frogs.