Main Content
Virtual Visit
Physically Distant But Still Close.
Let's Zoom Together Until We Can Be Together.
TCU is all about connection, even if it can only be done virtually. Admission counselors, faculty and students are ready to spend time with you. Choose from the options below to schedule a webinar or scroll through the page for some videos of our amazing campus and culture. There are sessions for both admitted and prospective students in every category.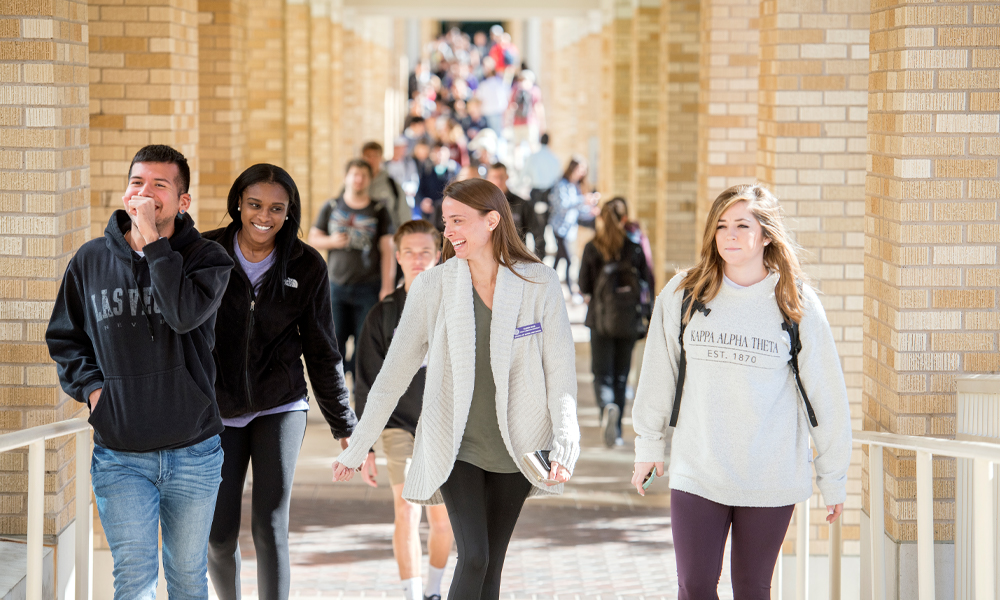 Student Life Sessions
Get the inside scoop on all aspects of student life. These sessions will cover non-academic departments like Career Services, Study Abroad, and Student Activities.
Virtual Tour
There's nothing like being on campus, but taking a virtual tour of TCU is a close second!
Information Sessions
Ordinarily, our campus visit experience includes a quick information session before the walking tour.
While we'd prefer to do it face-to-face, these presentations still provide that important information.
Student Experience
While just about everything at TCU is terrific, there are a few things our students find to be the most memorable. Here are videos of their favorites:
Frog Family Session
Newly admitted Horned Frog families can get the most up-to-date info about what's next in the college process, get introduced to key departments across campus and get answers to their burning questions. Parents and students are invited to hear from Housing, First Year Experience, Academic Services and more. Select a date below to register!



Visit Fort Worth
The City of Cowboys & Culture is the 13th-largest city in the United States and part of the No. 1 tourist destination in Texas. Prop up your feet and stay for awhile.