Main Content
Virtual Visit
Physically Distant But Still Close.
Let's Zoom Together Until We Can Be Together.
TCU is all about connection, even if it it's mostly in a virtual way. Admission counselors, faculty and students are ready to spend time with you. Choose from the options below to schedule a webinar or scroll through the page for some videos of our amazing campus and culture. There are sessions for prospective students in every category.
Destination TCU
Destination TCU gives rising juniors, seniors, and transfer students, and their families an up-close look at TCU. You will hear from faculty, staff, and current students about admission, academics, and life as a Horned Frog! All Destination TCU programs will be held virtually for summer 2021.
June 30 | July 28
Virtual Tour
There's nothing like being on campus, but taking a virtual tour of TCU is a close second!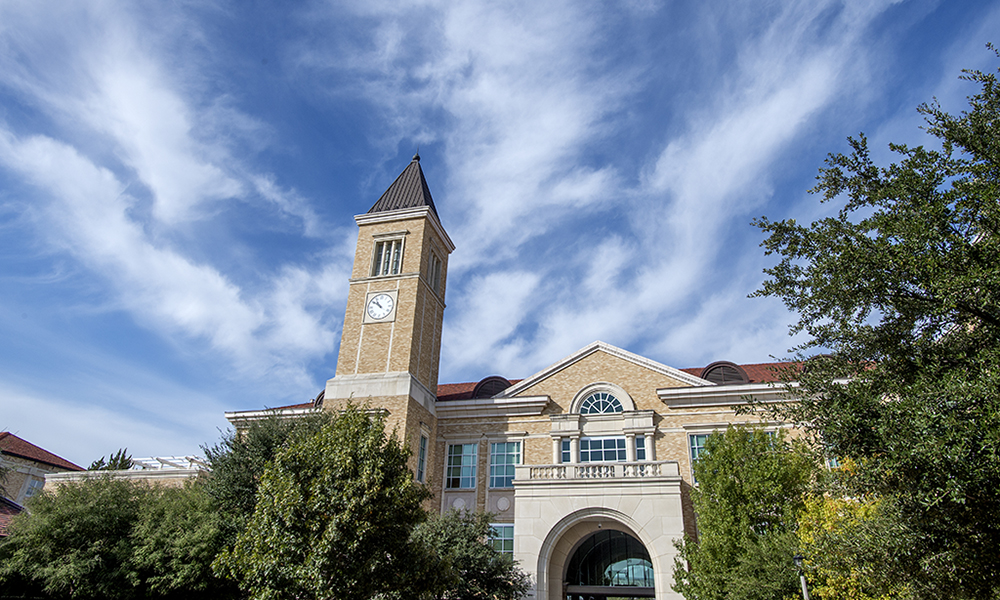 Explore Campus
Use our digital campus map to plan your route from your dorm to your classroom or from the BLUU to the bookstore. While you're at it, you can even use our 360 videos to look inside a few buildings and check out lecture halls or see what it's like to live in a dorm.
Information Sessions
Ordinarily, our campus visit experience includes a quick information session before the walking tour.
While we'd prefer to do it face-to-face, these presentations still provide that important information.
Student Experience
While just about everything at TCU is terrific, there are a few things our students find to be the most memorable. Here are videos of their favorites:
Visit Fort Worth
The City of Cowboys & Culture is the 12th-largest city in the United States and part of the No. 1 tourist destination in Texas. Prop up your feet and stay for awhile.