Main Content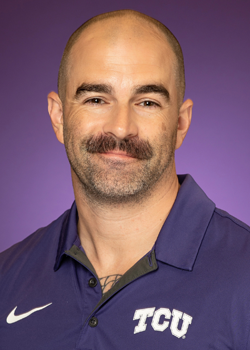 Mike Mooneyham
Director of Admission Operations
Hometown: Arlington, TX
Year I joined the Office of Admission: 2006
Areas I recruit: The greater Kansas City area, as well as the state of Kansas.
I think TCU is a great University because: TCU provides the excitement and opportunities of a major university, while keeping the heart and soul of something much more personal….and it's the only place where you can become a Horned Frog!
Hobbies and interests: My son, my wife and my cats, with an honorable mention to tattoos, good food, good music and hanging out.
Favorite class in college: From Rock to Bach
If you visited my office you'd see: Pictures from when I used to be cool (aka before the haircut), Dirk Nowitzki, Nolan Ryan, and a solid selection of vinyl.
My advice to you: Research different colleges, find places that sound like a good fit, visit campuses, talk to real students, talk to faculty, and get to know your admission counselor…all of those things should lead you to the right place.