Main Content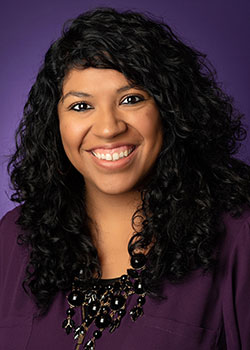 Nicole Sinclair
Administrative Assistant
Hometown: Fort Worth, TX
Year I joined the Office of Admission: 2016
Hobbies/interests: I love date nights with my husband, watching my kids in their various activities, and naps!
If I could learn to do anything, it would be: Speak a different language.
If I could meet anyone, living or not, it would be: Oprah, Jennifer Lopez, Bruno Mars, Pope Francis
What I would most like to tell myself at age 16. Stop trying to grow up so fast. Enjoy being young and carefree!
Three words that define me: Compassionate, outgoing, loyal.