Hi, y'all! Today I am writing to tell you a little bit about my experience regarding the college search process as well as my experience here at TCU. I hope you enjoy!
In high school, I was always stressed about where I would attend college and where I would end up. I wanted to go to a school that made both myself and others around me proud. When I was looking at colleges, I figured out I wanted a school that was considered medium sized in terms of student population. To be honest, I did not know much about TCU at all before applying. I decided to apply last minute because I liked the size of the school. A few months later I received my acceptance letter and decided to visit. When I finally came down to Texas for the first time to visit TCU, I loved the campus and everything the school had to offer.
People always put it in my head that there would be some magical feeling when you found your school. This may be true for some, but not everyone. I did not have an overwhelming moment with tears and excitement when I knew TCU was "the one". So, do not worry. I recommend that you think logically about where you can see yourself and prioritize what qualities are important to you in a school. From there, you can make a decision about what school you want to attend based on those priorities and what you want from your college experience.
The first time I stepped on TCU's campus I immediately noticed the people. People were kind and caring. They would ask me how my day was and how I was feeling about the college process. I loved seeing people who were kind to one another and genuinely seemed happy. Take note of the little things you see around each campus when you are visiting, it goes a long way in helping make the best choice for you!
After a full year here at TCU, I can confidently say that I have never been happier. One of the main reasons I love TCU is still the people I have met. Each day I am reminded of how kind people can be. There are always people reaching out asking if I need help with homework or if I want to go study, eat, or hangout. I love that people on this campus are motivated and driven to do well. While there is a good balance of everything here at TCU, there is an emphasis on academics which sets this school apart. I also love the big school feel with the small classes. On weekends I can attend football games with friends and during the week I can work closely with other students in my classes. The small class sizes allow me to stay in communication with my professors in case I ever need help. It is a reassuring feeling when a professor knows your name rather than you just being a number. This school is the place where I belong, and I feel confident that it could be your place too.
So, here is my overall advice to you that I wish I had known when I was applying to colleges and even when I was starting college back in the fall of freshman year. Everything is going to be okay, be kind to yourself during this process. You have worked hard to get to where you are, and you can only do so much. Be kind to yourself and others during this time because it is stressful and can be overwhelming for everyone. Finally, enjoy the time left in high school or the summer. Spend time with family and friends and be excited about everything that lies ahead!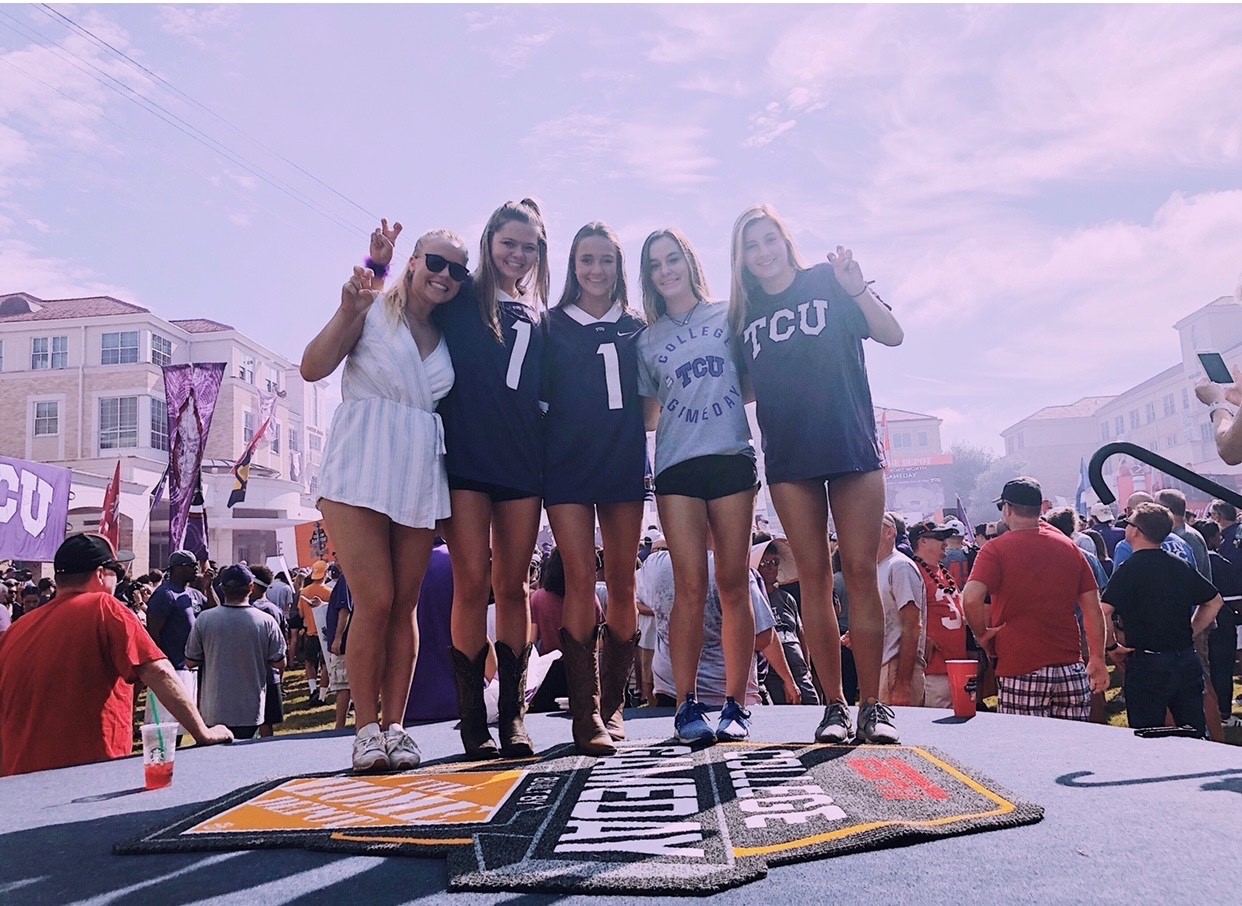 I hope you choose to bleed purple and knuckle up. Congratulations on reaching one of the most exciting points in your academic career and we hope your next chapter starts with us here at TCU!
| | |
| --- | --- |
| | Kailey Helter and is a sophomore business major from Chicago, IL. She is a member of the Chi Omega sorority and an active member of TCU Ambassadors. |