TCU will be test optional through 2024, so what does that mean for you? If you're applying to TCU within the next two years, you can decide whether you want to submit SAT or ACT test scores.
Test optional at TCU really does mean test optional. Last year, we waived test scores for admission to the class of 2025 to reduce barriers to testing during the COVID-19 pandemic. So far, around 60 percent of students either did not submit test scores, or their scores were excluded because of our Do-No-Harm rule. Do-No-Harm means that we throw out your test scores if they'll hurt your chances of acceptance or scholarships, something that's very uncommon for college admission.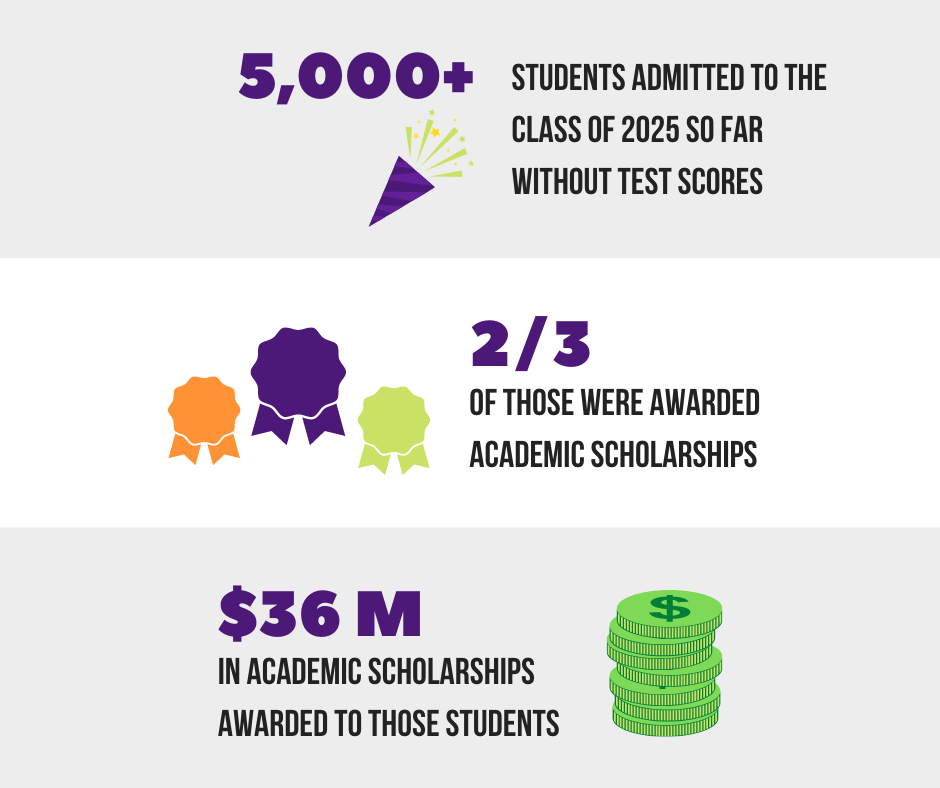 We've already admitted more than 5,000 students to the Class of 2025 without using test scores, and around two-thirds of those students have been awarded $36 million in academic scholarships. That means that whether you submit or not, it won't hurt your chances of admission or scholarship.