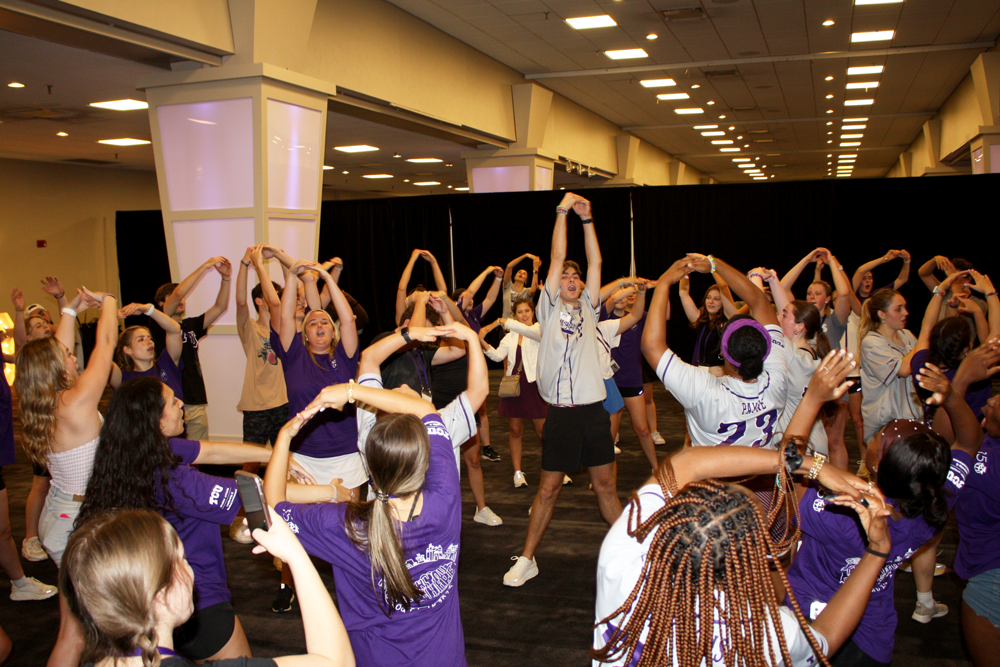 Sounds of cheering students and the sight of late-night dance parties are true symbols of Frog Camp – an extended orientation program designed to welcome TCU's incoming class with open arms. The traditions that Frog Camp brings to new students are unforgettable, allowing them to truly experience the community that comes with becoming a Horned Frog.
Students are encouraged to leave their comfort zones and engage in conversations with strangers who quickly become close friends. Frog Camp Directors (like me) and facilitators are there to help shape these experiences that go on to create relationships.
These conversations, combined with large group activities and dance parties, welcome all students coming in for their first year, including those who have transferred from another college.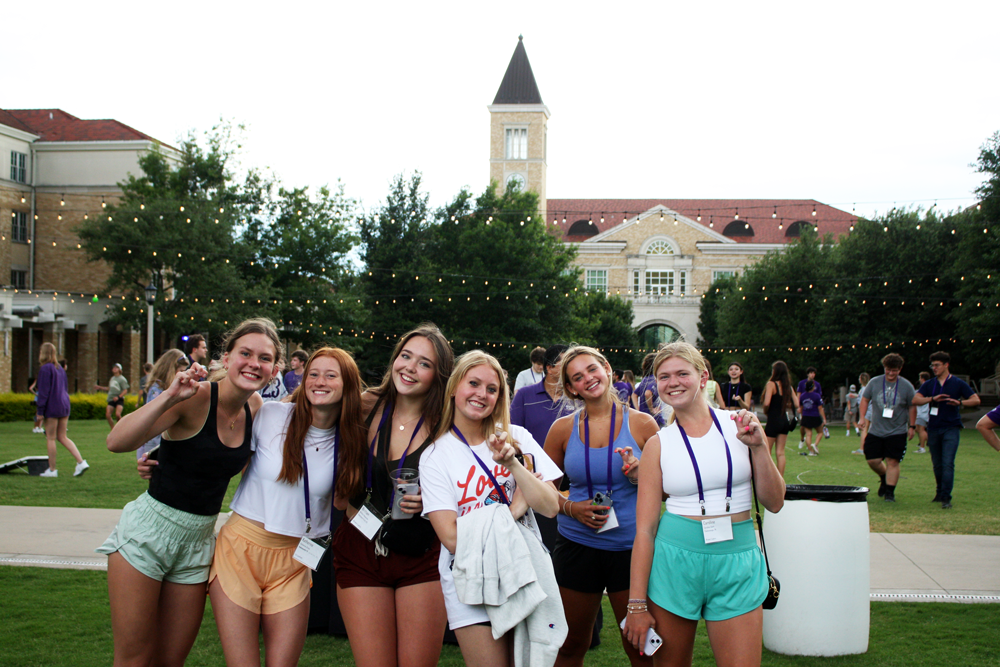 What do students do at Frog Camp?
There are so many different experiences that Frog Camp offers surrounding each camp's theme.
Casa Nueva
– translating to "new home" – gives students a view of Fort Worth culture, allowing them to visit the historic Fort Worth Stockyards, the Fort Worth Zoo and Sundance Square.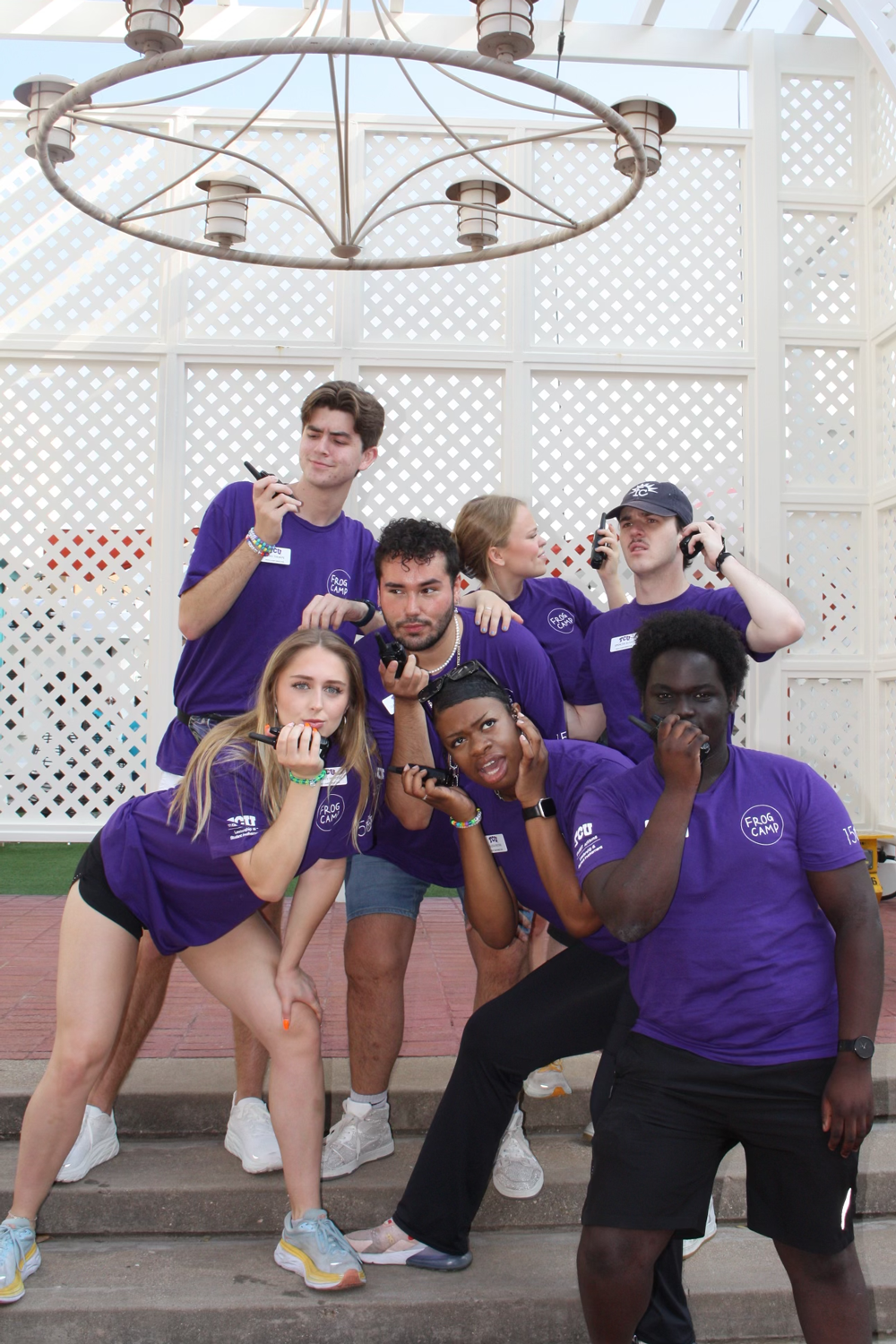 Why is Frog Camp special?
The best part of Frog Camp is the community that it creates. I now walk around campus and see campers who mustered up the courage to introduce themselves and fully embrace the parts of Frog Camp that create a sense of belonging. All of the waves, friendly smiles, and quick conversations with each and every one of them continually make my day.
The final day of Frog Camp is usually an emotional one for campers.
I'm usually not a crier, but as the lights came down
during the last Frog Camp of 2023 and
the final "Place in the Circle," an activity where campers share the parts of Frog Camp that impacted them most, the floodgates opened. Everything was blurry, but the feeling of hugs from the cherished members of the Frog Camp family was unmistakable.
Frog Camp is something truly special. It's something that's changed my life and something that will continue to change my life
because core memories influence a person forever.
As the saying goes – peace, love, Frog Camp.
Ryan Thorpe is an undergraduate junior double majoring in Journalism and Communication Studies. He is a competition reality TV connoisseur, loves garlic hummus with pita chips and is weirdly good at Mario Kart (but only on the Wii).